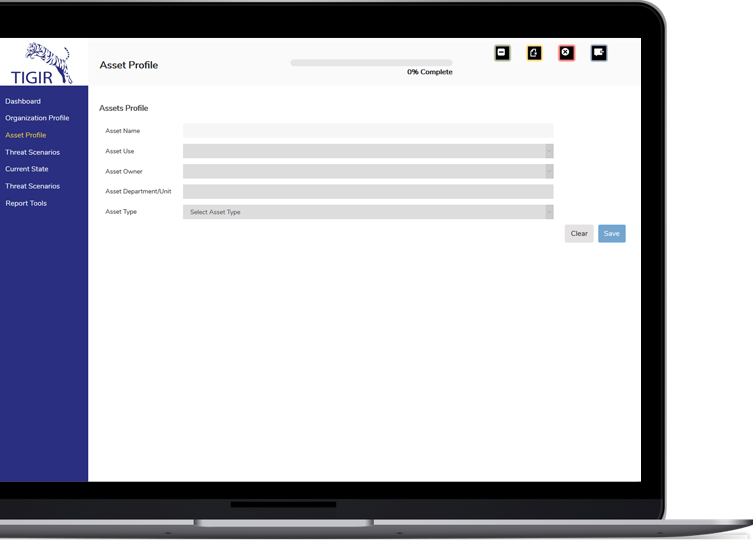 Eliminate complexity, improve data valuation and lower costs of risk assessments and compliance.
TIGIR - that stands for Threat Information Gathering and Incident Reporting - does all of the heavy-lifting for you. It is the only cyber threat risk management application that provides dynamic risk assessment - simply, rapidly and accurately - for any organization that can't waste time and money when reducing risk exposure.
TIGIR's patent-pending algorithm is a number-cruncher. It handles complex calculations on asset value to the organization and stakeholders and the cost impacts if things go south. TIGIR designs risk recommendations based on organization and asset valuation using a decision-based design to save time.
60% Cost Reduction. 75% Less Work Effort. Better Valuation Data.
TIGIR Answers 3 Important Questions:
How much are my organization's assets worth to us, our partners, our shareholders, our customers and the sector?
If an asset is stolen, damaged, unavailable or modified what are the costs and impacts?
What are our current weaknesses in securing
those assets?
Cross-sector, multi-domain (more than cyber), TIGIR produces customizable, editable reports and saves your data for easy updating.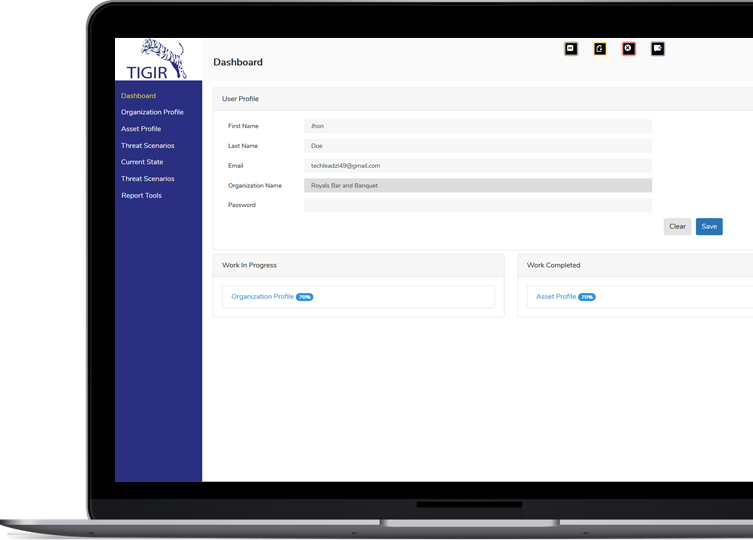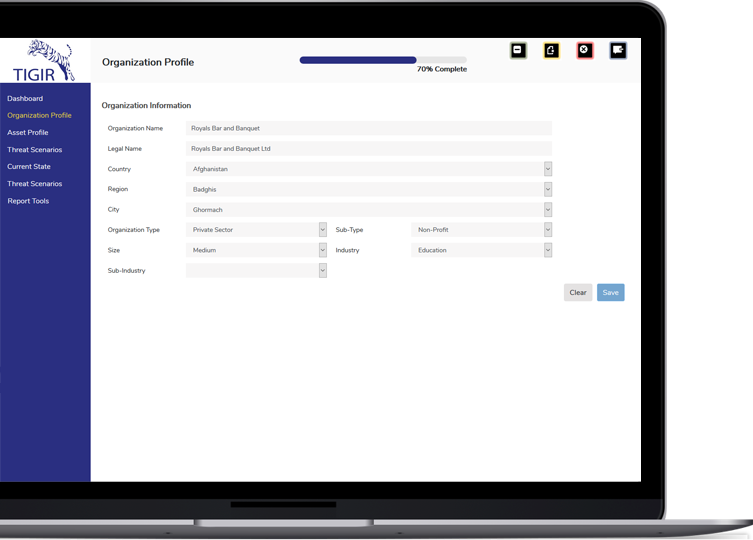 And you don't need to be a security professional to use it.
The long accepted risk formula has been:
Assets + Threats + Vulnerabilities = Risk

TIGIR blew that formula up and developed a richer formula that is powered by its algorithm.
It's just better. And smarter.
TIGIR's Origin:
The Research Philosophy
TIGIR was born after 15 years of doing the same thing over and over and getting the same deficient results: breaches. But we continued to perform Threat Risk Assessments (TRAs) the 'old way' and to then purchase every kind of technological countermeasure made to plug the holes and fill the gaps. There had to be a better way.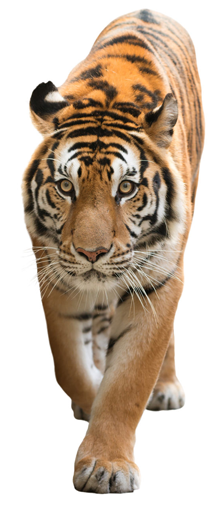 Contact Us
We're here to help and answer any question you might have.
We look forward to hearing from you.